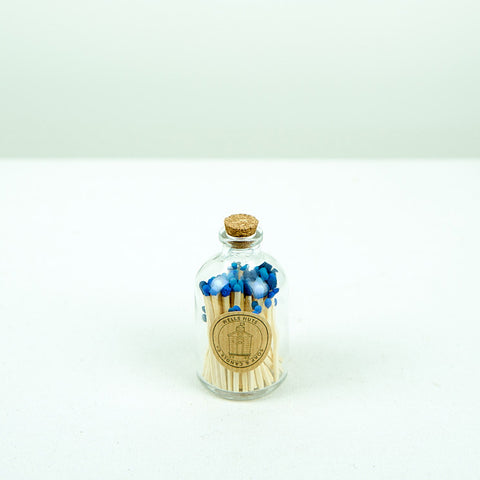 Wells Huts Candles Matches in a Bottle
Elevate your candle-lighting experience with Wells Huts Candles' Matches in a Bottle.
These stylish and functional matches come neatly tucked inside a charming glass bottle, making them both a practical accessory and a decorative piece for your home. 
Keep these Matches in a Bottle on your mantelpiece, coffee table, or by your favourite candle, ready to set the mood whenever you desire. The aesthetic of the bottle adds a touch of sophistication to any room, making it a delightful addition to your home decor.