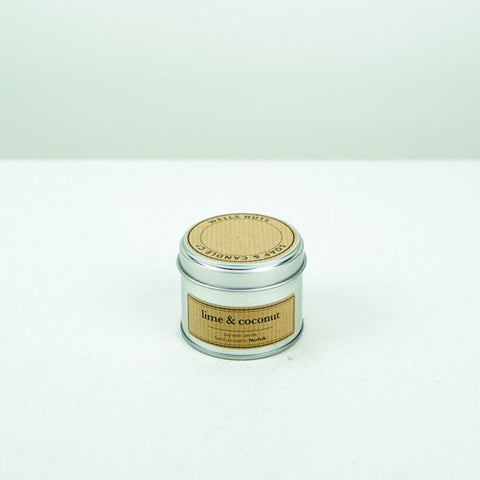 Wells Huts Candles - Lime and Coconut 3.5oz
Revel in the uplifting scent of Lime and Coconut with the signature Wells Hut Candles. These beautifully crafted candles fill your surroundings with a tropical aroma that's both refreshing and invigorating.
Each Lime and Coconut candle features a vibrant blend of zesty lime and creamy coconut. It's the ideal choice for infusing a refreshing, holiday-like atmosphere into your home.
By choosing Wells Hut Candles, you support local craftsmanship and businesses.
Included in this product is a 3.5oz Lime and Coconut candle, ready to enliven your space with its vibrant scent.
Approximate weight: 99g.