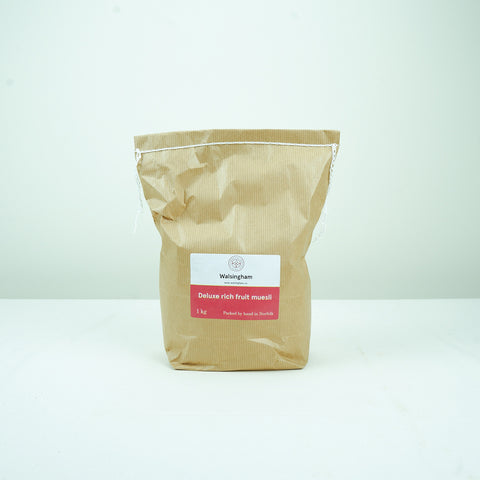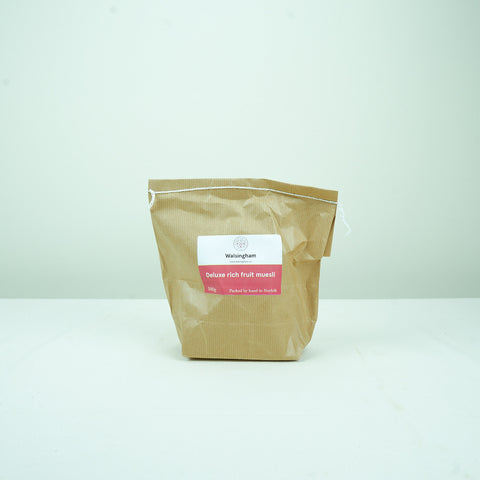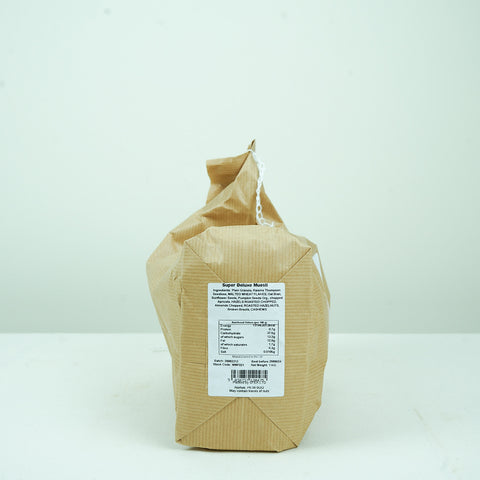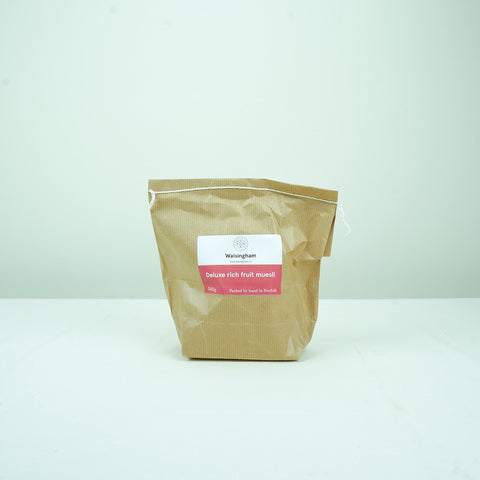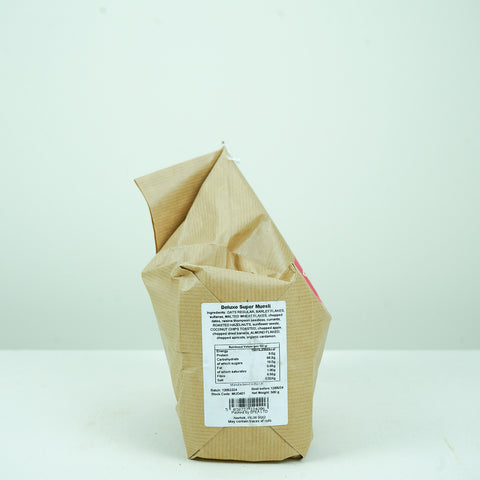 Walsingham Deluxe Rich Fruit Muesli
Bursting with flavour and texture, Walsingham's Deluxe Rich Fruit Muesli is the perfect way to start the day. Succulent sultanas, chewy apricots, and tangy cranberries mingle with crisp oats, crunchy almonds, and nourishing seeds, creating a symphony of taste in every spoonful.

High in fibre and packed with essential vitamins and minerals, our Deluxe Rich Fruit Muesli not only tastes great but also supports a balanced diet. It's the perfect way to start your day or as a nutritious snack to fuel your adventures.
For the perfect serving, enjoy it with milk, yoghurt, or a splash of juice. You can also sprinkle it over desserts for a gourmet touch.
To maintain freshness and flavour, store in a cool, dry place and consume within a month of opening. Indulge in the delicious variety of textures and tastes with Walsingham Deluxe Rich Fruit Muesli – a true celebration of natural ingredients and culinary craftsmanship!
Ingredients: Plain Granola, Raisins Thompson Seedless, MALTED WHEAT FLAKES, Oat Bran, Sunflower seeds, pumpkin seeds org, chopped Apricots, HAZELS ROASTED CHOPPED, Almonds Chopped, ROASTED HAZELNUTS, Broken Brazils, CASHEWS.