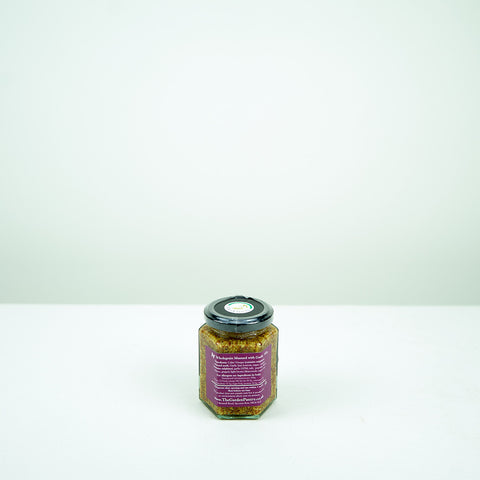 The Garden Pantry - Wholegrain Mustard with Garlic
Looking for a bold and delicious condiment to elevate your meals? The Garden Pantry's Wholegrain Mustard with Garlic does just that. Made locally and with the finest, ingredients, this versatile mustard is sure to become a staple in your kitchen. Try it today and taste the difference!
Ingredients: Cider Vinegar (contains sulphites), mustard seeds, Garlic Jam (Onions, sugar, vinegar, (contains sulphites), garlic (10%), salt, paprika, black pepper, ginger) light brown Muscovado, sugar, salt.