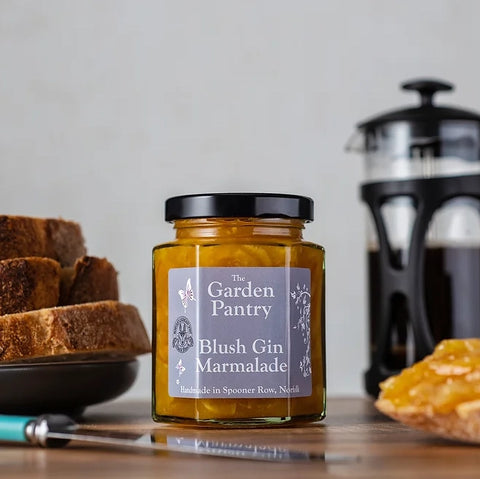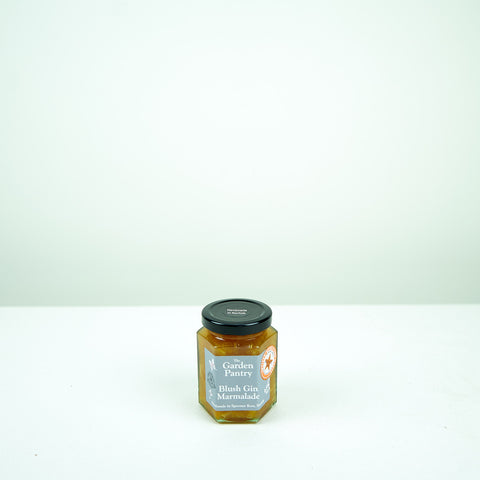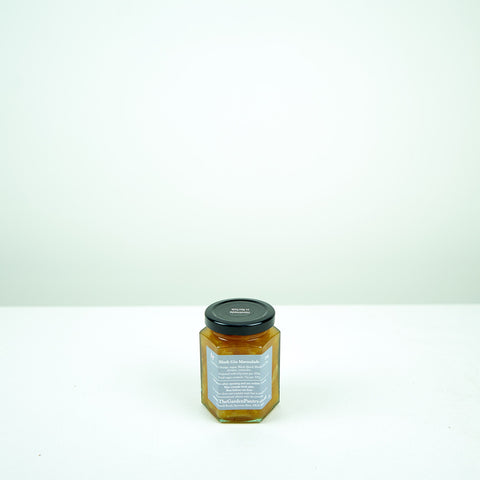 The Garden Pantry - Blush Gin Marmalade
Indulge in the unique and delicious flavour of The Garden Pantry's Blush Gin Marmalade. Made with zesty orange marmalade and infused with Black Shuck Blush Gin, this luxurious preserve is perfect for adding a touch of zing to your breakfast or brunch. With its perfect balance of sweetness and tanginess, this Blush Gin Marmalade is the perfect complement to toast, scones, and even cheese platters. Order now and add a touch of indulgence to your pantry!

Ingredients: Orange, sugar, Black Shuck Blush Gin (5%), juniper, coriander.