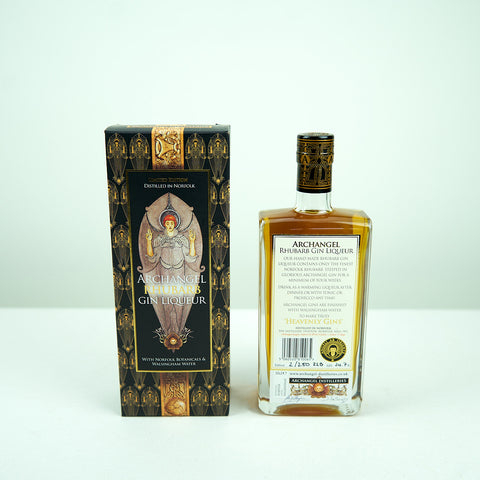 Archangel Gin - Rhubarb Gin Liqueur
Rhubarb is steeped in Archangel's own special vodka for a minimum of four weeks and tasted frequently to see how it's coming along! They then blend the finished product with their award-winning 'Classic' gin until the balance of flavours is perfect.
Each batch is unique as the flavour profile of the rhubarb develops over the summer. They filter twice – but not too much as they don't want to lose any of that delicious rhubarb flavour. There is no lurid pink colouring added as they believe when it comes to colour, Mother Nature knows best!