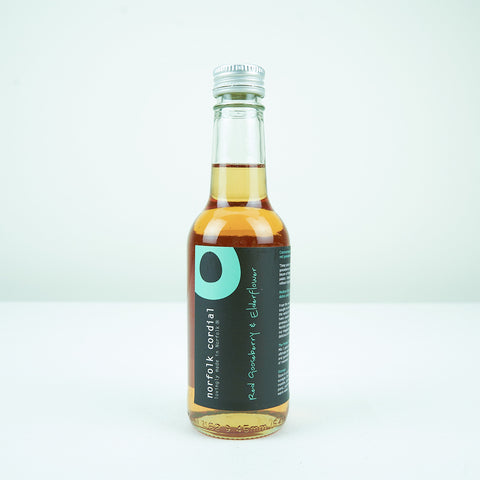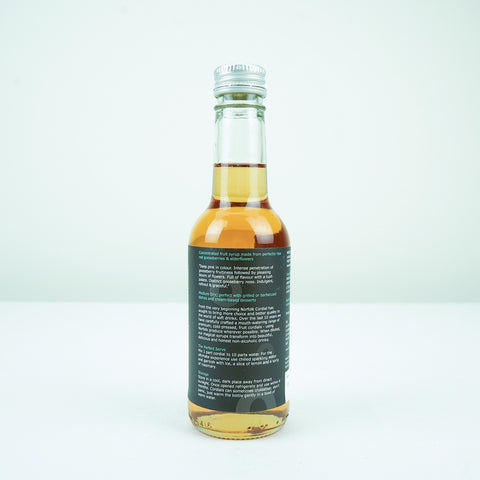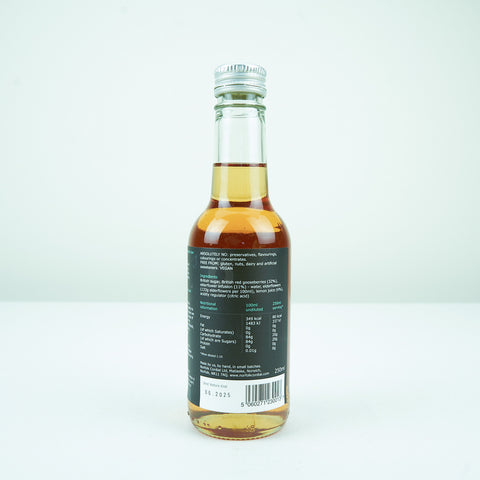 Norfolk Cordial - Red Gooseberry & Elderflower
Savour the authentic taste of the Norfolk countryside with Norfolk Cordial's Red Gooseberry & Elderflower blend. This delightful cordial marries the tangy notes of red gooseberries with the fragrant whispers of wild elderflower, creating a symphony of flavours that dance on the palate.
Perfect for adding a splash of elegance to your drinks or simply enjoying with sparkling water. For a truly refreshing experience, serve chilled and let the vibrant flavours transport you to idyllic summer days.
Ingredients: Sugar, freshly pressed red gooseberries (24%), elderflower infusion (19%), water, fresh elderflowers (133g elderflowers per 100ml), fresh lemon juice (6%), citric acid.