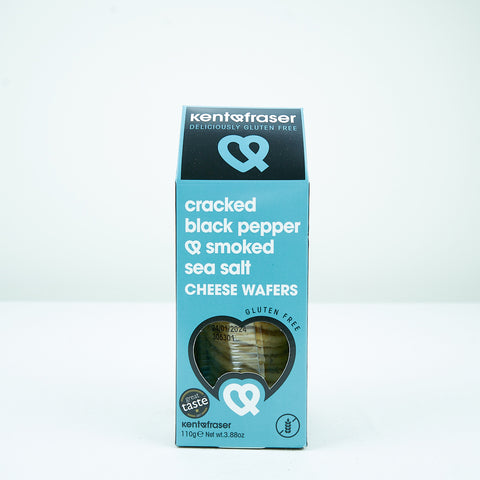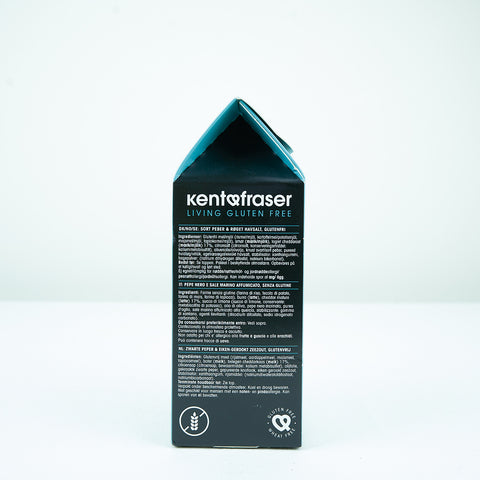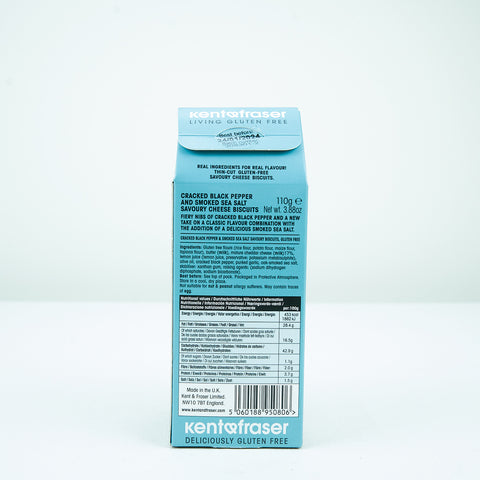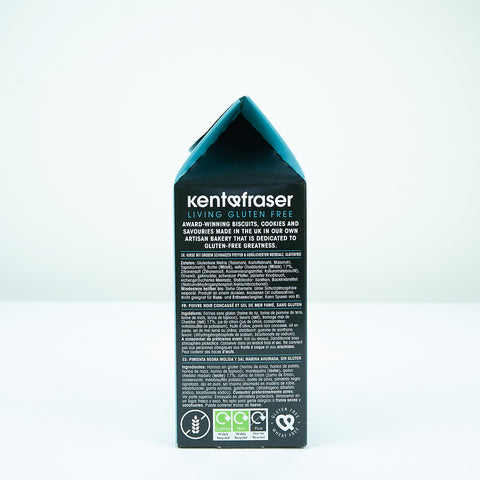 Kent & Fraser - Black Pepper & Sea Salt Cheese Wafers
Savour the bold flavours with Kent & Fraser's Cracked Black Pepper & Smoked Sea Salt Cheese Wafers. Every wafer is a blend of spicy black pepper, punctuated by the smoky undertones of sea salt and infused with a gentle hint of cheese.
Ideal as an accompaniment to fine cheeses or simply enjoyed on their own. Delight in the harmonious dance of contrasting flavours with every bite.
Ingredients: Gluten free flours (rice flour, potato flour, maize flour, tapioca flour), butter (milk), mature cheddar cheese (milk) 17%, lemon juice (lemon juice, preservative: potassium metabisulphite), olive oll, cracked black pepper, puréed garlic, oak-smoked sea salt, Stabiliser: xanthan gum, raising agents: (sodium dihydrogen diphosphate, sodium bicarbonate).
Best before: See top of pack. Packaged in Protective Atmosphere.
Store in a cool, dry place.
Not suitable for nut & peanut allergy sufferers. May contain traces of egg.