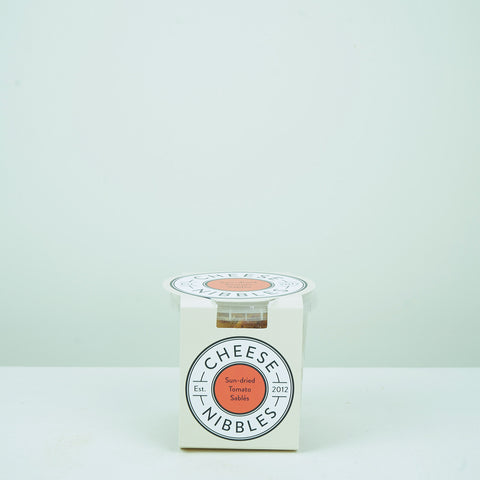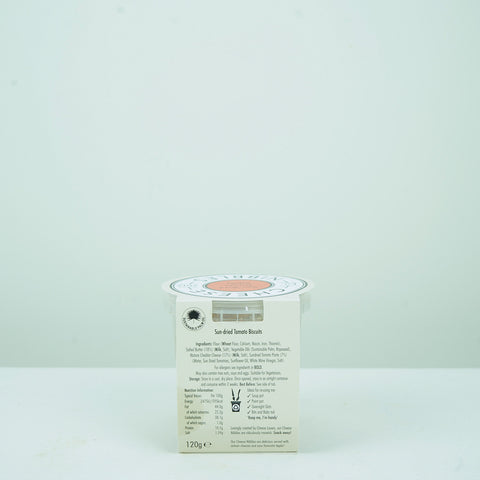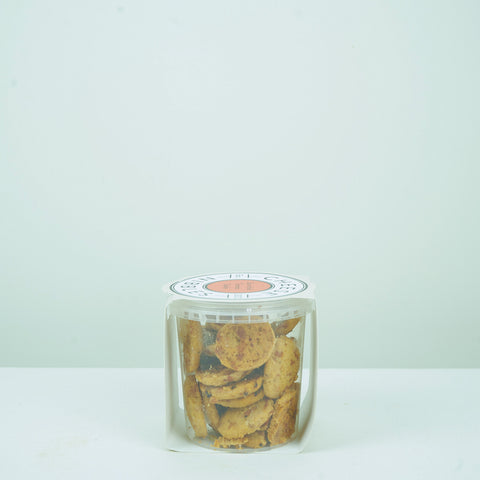 Cheese Nibbles - Sun Dried Tomato Sablés
Cheese Nibbles - Sun Dried Tomato Sablés - These divine, crumbly shortbread biscuits are a gourmet treat for any savoury snack lover. Each sablé is expertly crafted with high-quality ingredients, infused with authentic sun-dried tomatoes for a tangy twist.
Rich in flavour and texture, these Cheese Nibbles offer an enticing balance between the buttery shortbread and the zesty tomatoes. This gives them a unique, moreish taste that makes them the perfect accompaniment to a glass of wine or a top-notch addition to any cheeseboard.
Beautifully presented, they also make a thoughtful gift for foodie friends. Or simply treat yourself and elevate your snack time with these irresistible Sun Dried Tomato Sablés.
Please note: Store in a cool, dry place. Once opened, store in an airtight container and consume within 2 weeks.
For allergens see ingredients in BOLD.
Ingredients: Flour (Wheat Flour, Calcium, Niacin, Iron, Thiamin), Salted Butter (18%) (Milk, Salt), Vegetable Oils (Sustoinoble Polm, Rapeseed), Mature Cheddar Cheese (17%) (Milk, Salt), Sundried Tomato Paste (7%) (Water, Sun Dried Tomatoes, Sunflower Oil, White Wine vinegar, Salt).
May also contain tree nuts, soya and eggs. Suitable for Vegetarians.