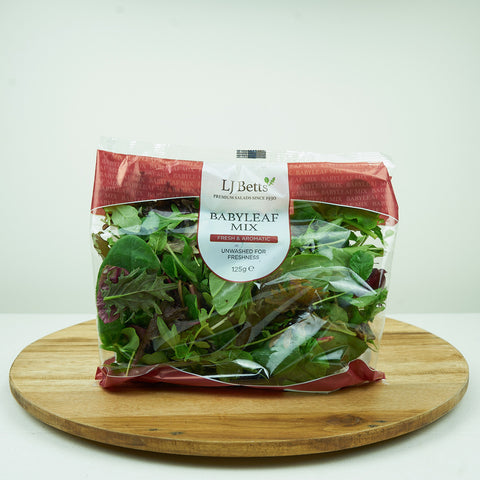 Baby Leaf Salad Mix
This baby leaf salad mix promises a crisp and tantalising experience with every bite. Whether it's the soft texture of baby spinach or the peppery notes of young rockets, this blend delights the senses with its fresh and vibrant profile.

Ideal as a standalone salad or as an accompaniment to a variety of dishes, this Baby Leaf Salad Mix brings elegance and versatility to your table. Pair it with your favourite dressing, or enjoy its own.
Storage: Keep chilled, wash before use and consume within a few days of opening.