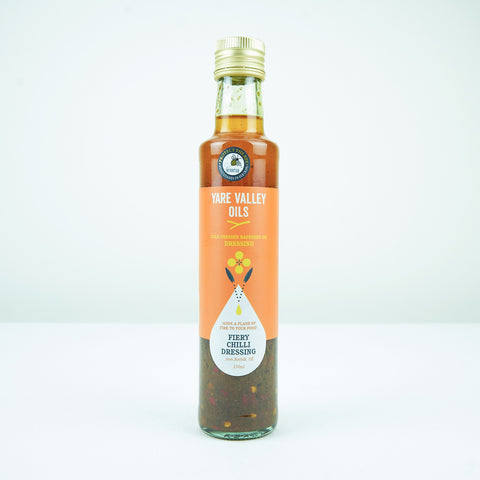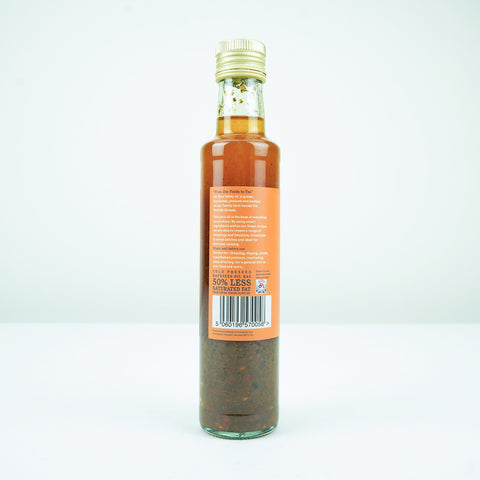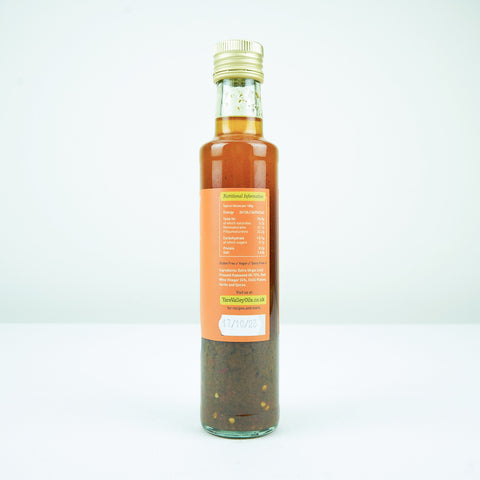 Yare Valley - Fiery Chilli Dressing
Unleash the fiery taste of Yare Valley's Fiery Chilli Dressing. This Fiery Chilli Dressing has zesty undertones provide a delightful surprise, making it an ideal companion for salads, marinades, or to give your dishes that extra kick.
Drizzle or dip, but be ready for an exhilarating culinary journey. Embrace the heat and revel in the spicy symphony with every drop.
Ingredients: Extra Virgin Cold Pressed Rapeseed Oil 72%, Red Wine Vinegar 24%, Chill Flakes, Herbs and Spices.