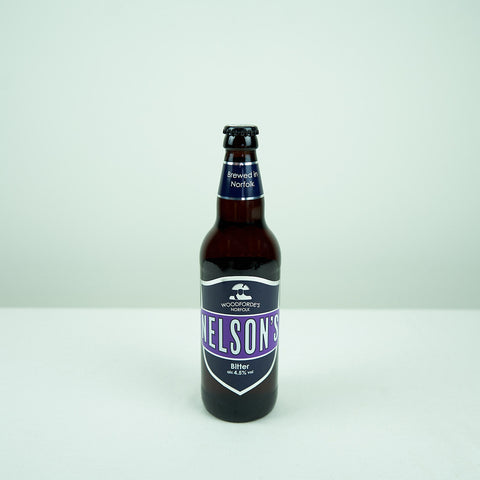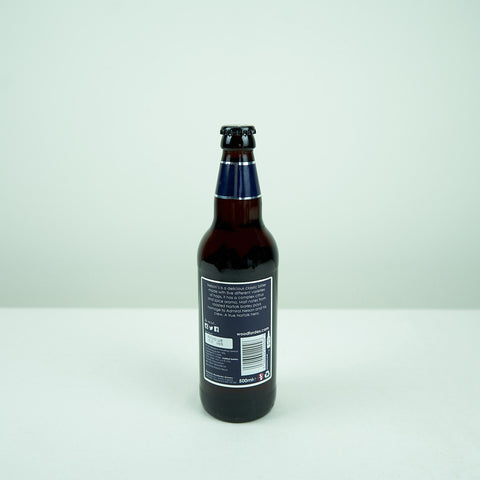 Woodfordes Brewery - Nelson's Bitter
The Nelson's is a delicious Norfolk bitter beer, made with five different varieties of hops. Malt notes from roasted Norfolk barley pay homage to Admiral Nelson and his crew.
Enjoy the harmony of fruits and barley, and the complex citrus & spice aroma of Nelson's beer.
ABV:4.5%

See: Amber
Smell: Rich floral/fruit
Taste: Citrus, dried fruit
Allergens: Malted Barley