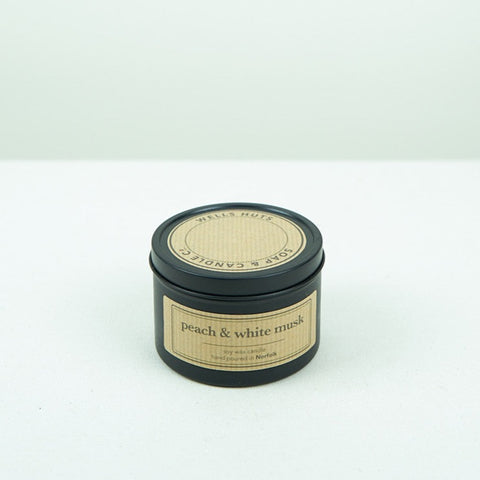 Wells Huts Candles - Peach and White Musk 8oz
Enjoy the enticing fragrance of Peach and White Musk with the Wells Hut Candles. Skilfully handcrafted, these candles fill your space with a balanced aroma that's both sweet and sophisticated.
Each Peach and White Musk candle showcases an appealing blend of juicy peach notes intertwined with the elegance of white musk, perfect for creating an inviting ambience in your home.
Choosing Wells Hut Candles supports local craftsmanship and businesses.
This product includes an 8.5oz Peach and White Musk candle, ready to infuse your surroundings with its delightful fragrance.
Approximate weight: 240g.