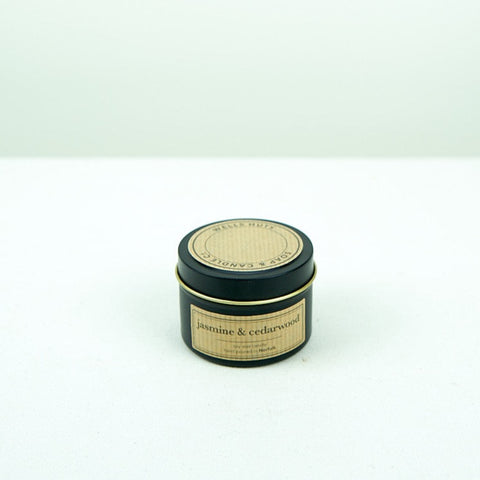 Wells Huts Candles - Jasmine and Cedarwood 3.5oz
Immerse yourself in the exotic fragrance of Jasmine and Cedarwood with Wells Hut Candles. These skilfully crafted candles infuse your space with an evocative aroma that balances floral sweetness with a woody depth.
The Jasmine and Cedarwood candle features a harmonious blend of delicate jasmine and robust cedarwood. It's an excellent choice for fostering a serene, yet stimulating environment in your home.
Choosing Wells Hut Candles supports local craftsmanship and businesses.
This product includes a 3.5oz Jasmine and Cedarwood candle, ready to create a soothing atmosphere with its unique scent.
Approximate weight: 99g.