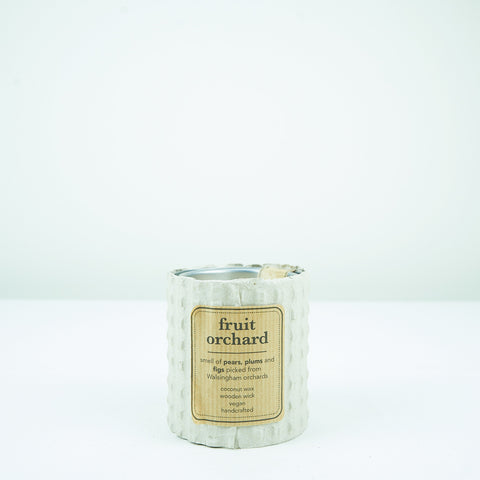 Wells Hut Candles Fruit Orchard
Discover the essence of a sun-drenched orchard with Wells Huts Candles' "Fruit Orchard".
Each candle captures the aroma of freshly picked fruits. Imagine strolling through rows of full fruit trees, where a blend of crisp apples, juicy pears, and succulent berries fills the air.
Handcrafted with care, the "Fruit Orchard" candle ensures a consistent, long-lasting burn, infusing your space with a scent that is both uplifting and comforting. Whether you're hosting a gathering or simply relaxing at home, this candle will set the perfect ambience. Welcome the charm of Fruit Orchard into your home with Wells Huts Candles.
Please burn responsibly and never leave unattended.