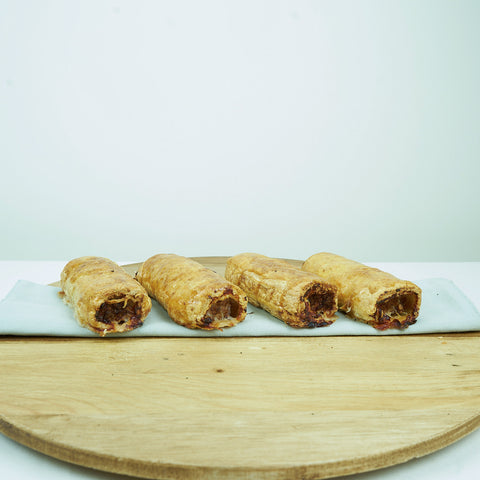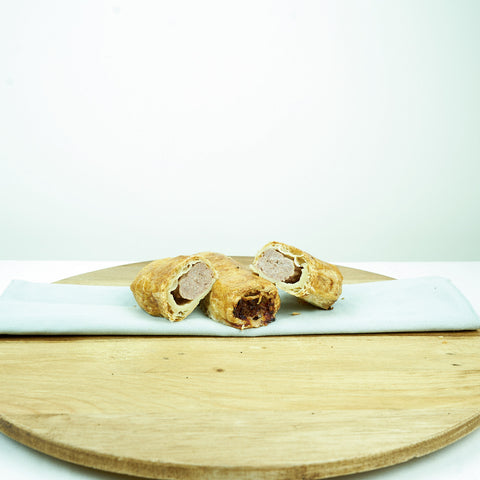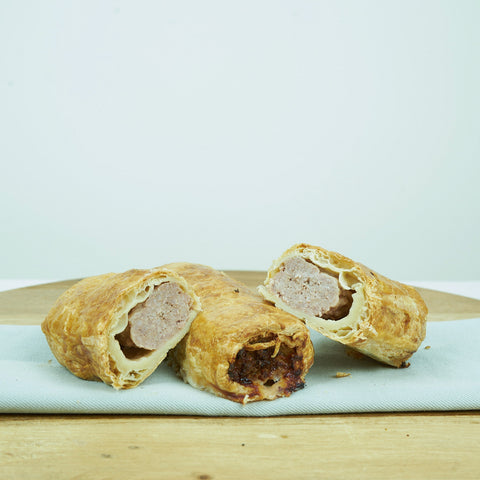 Traditional Sausage Roll
Savour the comforting taste of a British classic with Walsingham Farm Shop's Traditional Sausage Roll. This delicious pastry is a testament to the timeless simplicity of quality ingredients, thoughtfully prepared.
At the heart of our sausage roll, you'll find succulent sausage meat, sourced from local farms. Wrapped in a layer of light, flaky pastry, this classic snack delivers a satisfying crunch leading to a warm, meaty centre.
By choosing our Traditional Sausage Roll, you're not only indulging in a much-loved treat, but also supporting local farmers and our commitment to quality and sustainability.
This product includes one Traditional Sausage Roll, and is sold frozen raw or cooked chilled with a minimum of two days shelf life.
To cook simple turn the oven to 200ºC and bake for 30 minutes and 45 if frozen. Make sure product is piping hot throughout before consuming. Once baked, consume within two days.
Approximate weight: 150g.
Ingredients: Pork, Rusk (WHEAT Flour (Calcium Carbonate, Iron, Niacin, Thiamin) Salt (contains E535 anticaking agent) Ammonium Bicarbonate (E503ii) (process aid), Water, Ground Mace, Ground Black Pepper, Salt, Preservative (Salt, Preservative ((E221 (SODIUM SULPHITE))),  Puff Pastry (WHEAT Flour (WHEAT Flour, Calcium Carbonate, Iron, Niacin, Thiamine), Margarine (contains: Palm & Rapeseed Fats & Oils, Water, Salt), Water, Salt), Glaze (Maltodextrin, Modified Maize starch, Dextrose, Colours (E150c, E160b), Emulsifier (E466), Water.