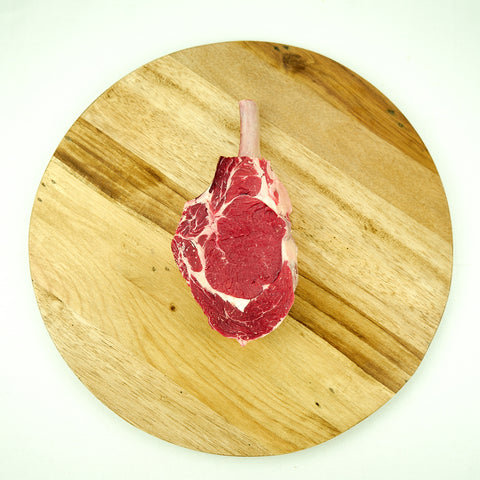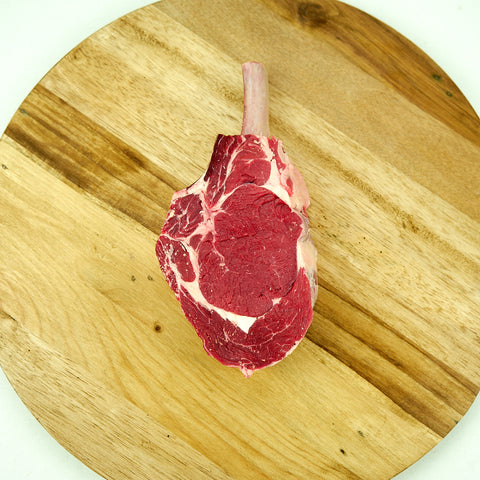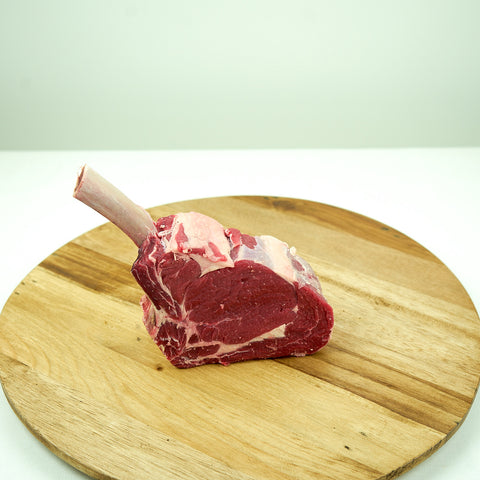 Tomahawk Steak
Indulge in the farm-fresh tomahawk steak, expertly hand-cut from premium, sustainably-sourced beef. Our succulent, bone-in cut offers a truly memorable dining experience, allowing you to savor the rich, natural flavours of this high-quality meat.

By choosing our tomahawk steak, you support British farmers and indulge in top-quality, tender meat. Don't miss out on the homegrown goodness of our juicy, ethically-sourced tomahawk steak – taste the difference today!

This product contains one generous portion of our exceptional tomahawk steak chilled.


Ingredients:
Beef (100%) *Contains bones*
Approximate weight:
750kg - 1kg

Origin:
UK
Shelf Life:
Minimum 5 days