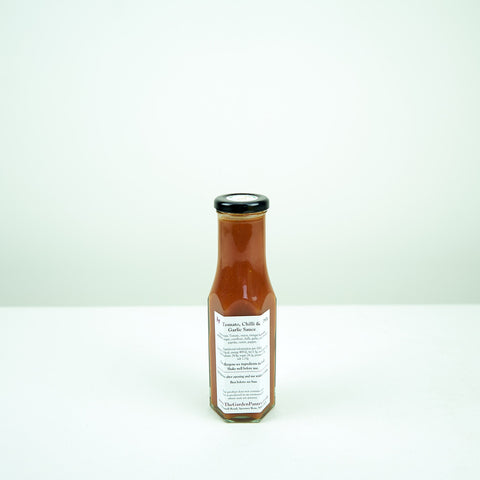 The Garden Pantry - Tomato, Chilli & Garlic Sauce
Indulge your taste buds with The Garden Pantry's Tomato, Chilli & Garlic Sauce, a tantalizing blend of locally sourced tomatoes, fiery chillies, and slow-roasted garlic.
This versatile sauce is perfect for adding a zing to your pasta dishes, grilled meats, and veggies. You can even use it as a dipping sauce or a marinade for your BBQ parties.
Experience the explosion of flavours with every bite! today.

Ingredients: Sugar, vinegar (contains sulphites), habanero chilli, salt, ginger.