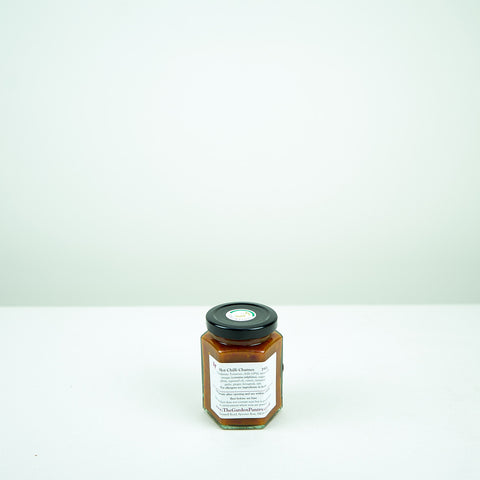 The Garden Pantry - Hot Chilli Chutney
The Garden Pantry's Hot Chilli Chutney is a fiery and flavourful condiment made with several varieties of chillies by skilled producers.
This chutney is an excellent addition to cheese boards, sandwiches, and more, perfect for adding heat to your meals.
Spice up your culinary creations with our hot chilli chutney today!
Ingredients: Tomatoes, chilli (19%),  white wine vinegar (contains sulphites), sugar, plum, rape seed oil, cumin, turmeric, garlic, ginger, fenugreek, and salt.