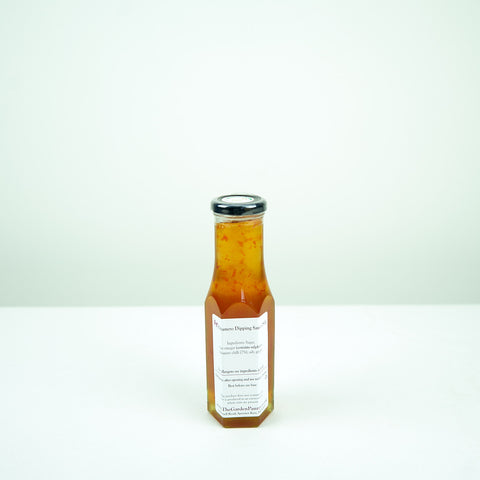 The Garden Pantry - Habanero Dipping Sauce
This spicy Habanero Dipping Sauce from The Garden Pantry is a must-try for any hot sauce lover!
Made with fiery homegrown habaneros, this dipping sauce is perfect for adding a spicy kick to your favourite foods. Whether you use it as a dip for fries, chicken nuggets or vegetables, or as a condiment for burgers and sandwiches, the intense heat and flavour of this sauce are sure to satisfy.
Order now and add a fiery twist to your meals!

Ingredients: Sugar, vinegar (contains sulphites), habanero chilli, salt, ginger.