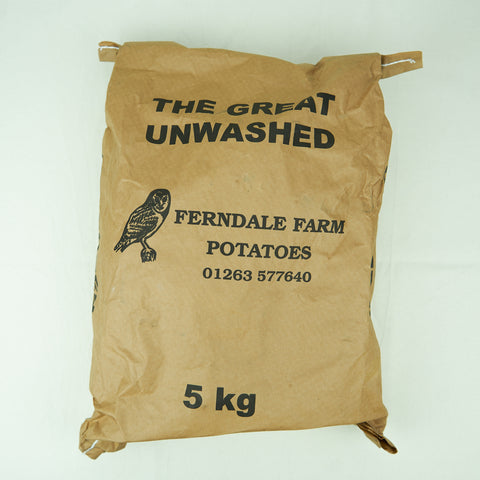 Potatoes
Discover the humble yet versatile beauty of our potatoes. Grown with care, these potatoes present a delightful texture and rich flavour that make them a favourite staple in kitchens everywhere.
Whether you're mashing, boiling, roasting, or frying, our potatoes offer consistent quality and taste. Each 1 kg bag, 5kg sack or 25kg sack contains premium-quality potatoes that are ideal for a range of recipes. They're the perfect base for a wide array of dishes from classic fish and chips to a comforting shepherd's pie.
Rich in essential nutrients like Vitamin C and potassium, our potatoes are not just tasty but nutritious as well.
For the best flavour and texture, consume within a week of purchase, and store in a cool, dry place away from direct sunlight. Let our potatoes be the foundation of your favourite recipes, bringing warmth and comfort to your meals. Enjoy the simple pleasure of quality potatoes from our selection.
Variety:
All rounders (White or Red), varieties vary between Estima, Saggita, Stemster, Saxon English and Maris Piper.
Origin:
Norfolk/Suffolk, UK