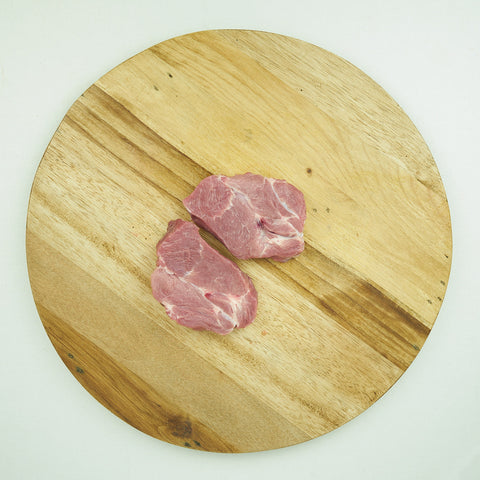 Pork Shoulder Steaks
Introducing Walsingham Farms Shop's pork shoulder steaks! All of our pork comes from Tim Allen's local, outdoor reared pigs and other local farms. The pigs are slower-growing, producing succulent and juicy pork that is expertly marbled with fat for a deliciously rich taste.

Our pork shoulder steaks could not be simpler to enjoy. These two steaks weigh 250g each, or 500g in total, and they are perfect for grilling or braising. Make a tasty marinade and get your grill, griddle, or oven ready for these steaks - with their flavourful layers of fat, they are sure to be tender and succulent.
Ingredients:
Pork (100%) 
Approximate weight:
250g x 2 (500g)

Origin:
UK
Shelf Life:
Minimum 4 days