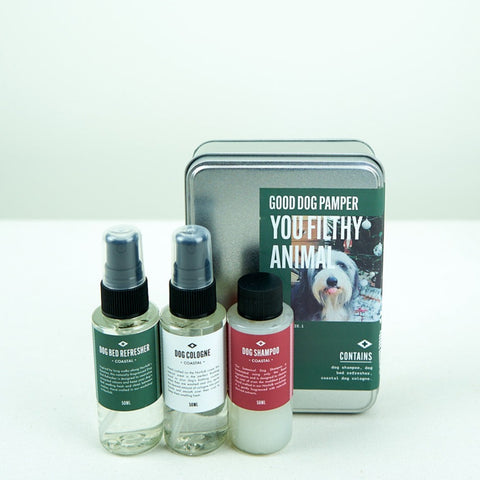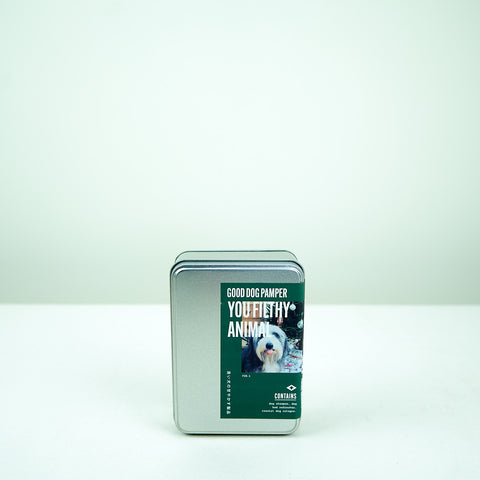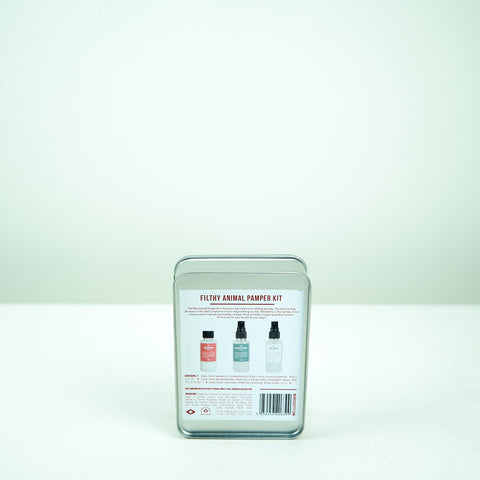 Atlantic Folk - Filthy Animal Pamper Kit
Looking for a kit that can cure a smelly pooch? The " You Filthy Animal" Pamper Kit from Atlantic Folk certainly delivers!
The Pamper kit consists of; Pet Bed Refreshing Spray, a Dog Cologne and a Cleansing Dog Shampoo - all in their signature Coastal Walks scent.
This Kit is sure to have your pooch smelling the best on the beach.