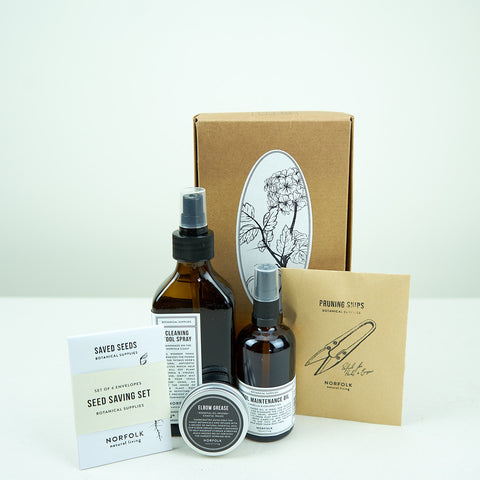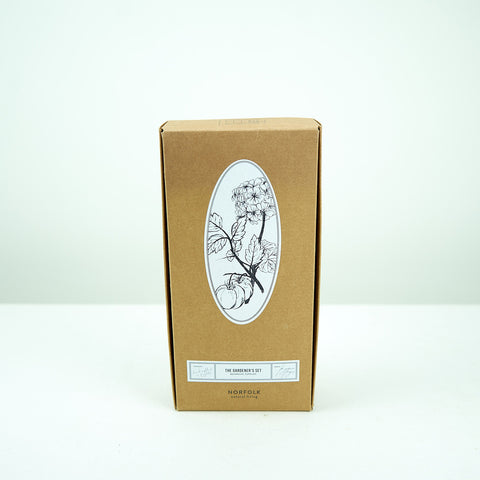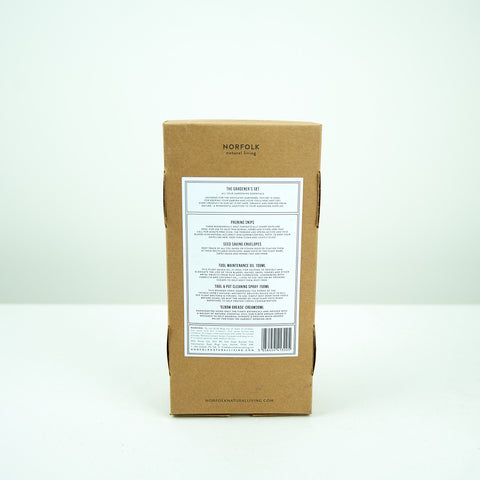 Norfolk Natural Living - The Gardeners Set
All your gardening Essentials. Designed for the dedicated gardener, this set is ideal for keeping your plants and your tools neat and tidy. Every Product in our set is pet safe, organic and derived from nature. A wonderful addition to your gardening supplies.

Contains - Pruning snips, Seed Saving Envelopes, Tool maintenance oil 100ml, Tool and Pot cleaning spray 150ml and Elbow grease Cream 30ml.