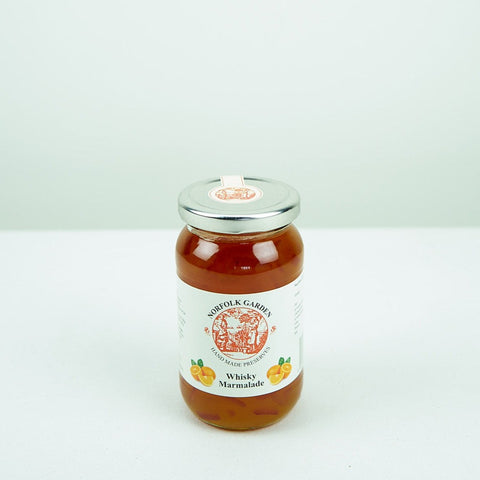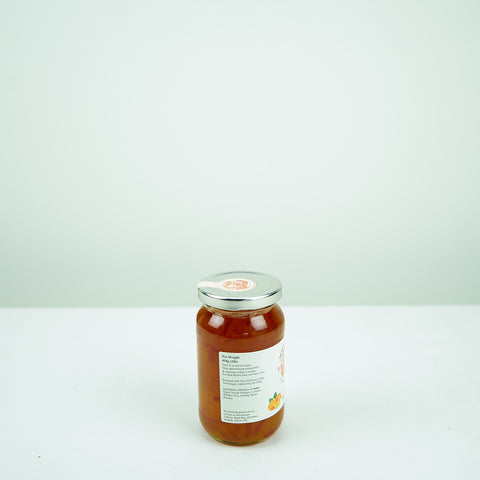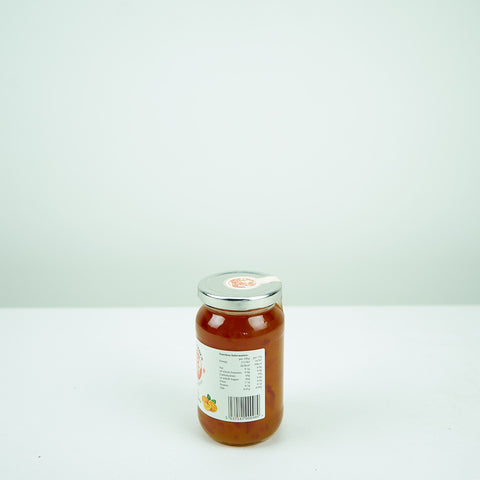 Norfolk Garden - Whisky Marmalade
Norfolk Garden jams and preserves are made using delicious local ingredients. Making for a perfect accompaniment to any breakfast, cheese board or recipe.
A delicious marmalade using no artifical preservations, colours or flavourings.

Locally made in Dereham, Norfolk

Ingredients: Sugar, Seville Oranges, Lemons, Whisky (3%), Geling Agent (Pectin).