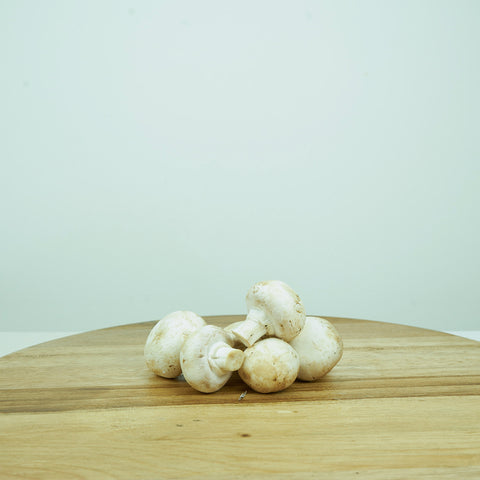 Mushrooms
Discover the earthy, rich flavour of our fresh mushrooms. These versatile fungi are a staple in many dishes, lending a meaty texture and complex taste that enhances everything from simple salads to elaborate entrées.
With a pleasant, chewy consistency that absorbs and melds beautifully with other flavours, mushrooms can be sautéed, roasted, grilled, or even eaten raw in salads. Their robust flavour profile can elevate a dish from ordinary to extraordinary.
Packed with essential nutrients like fibre, vitamins B and D, and antioxidants, mushrooms are also a healthy choice.
To enjoy the freshest taste, store in a cool, dry place and consume within a week of purchase. Our mushrooms are a delightful addition to your culinary repertoire, promising to add depth and richness to your meals.
Origin: Dutch