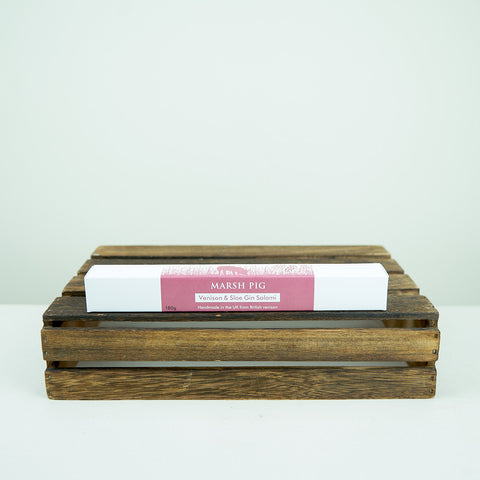 Marsh Pig - Venison & Sloe Gin Salami
Pairing British wild venison with a generous pour of Norfolk sloe gin creates a truly delectable combination. This meaty and gamey treat is sure to leave you wanting more. It's no surprise that this product was awarded a Gold Star in the Great Taste Awards - there's just so much to love!
Ingredients: Venison 94.9%, salt, sloe gin, black pepper, dextrose, juniper berry, garlic, preservative (sodium nitrite). Gluten, Wheat and Lactose-free.