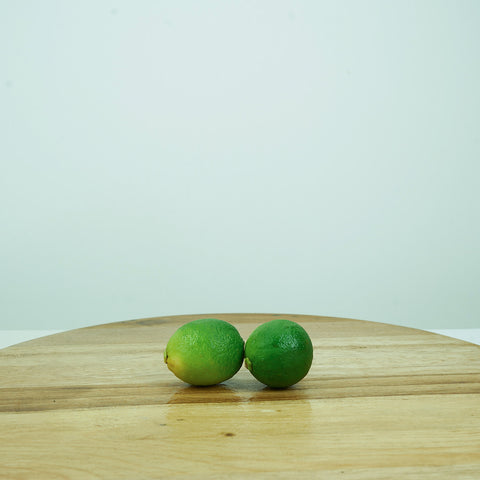 Limes
Add a touch of tropical zest to your meals with our fresh limes. These small citrus fruits pack a punch, delivering a lively tang that can transform dishes and drinks alike.
Known for their refreshing taste, limes are an essential ingredient in a variety of cuisines and cocktails. From zingy salsas and marinades to classic mojitos, their bright flavour elevates any creation.
Limes are also rich in vitamin C, making them a healthy choice to add a twist to your daily diet.
Whether squeezed, zested, or sliced, our limes offer endless culinary possibilities. For optimal taste and freshness, store them in a cool, dry place and consume them within a week of purchase.
Experience the vibrant taste of the tropics with our lively limes, and enjoy a flavour sensation that truly dances on the palate!
Origin: Brazil