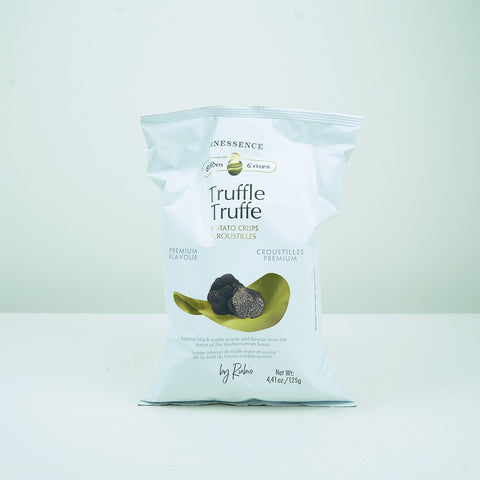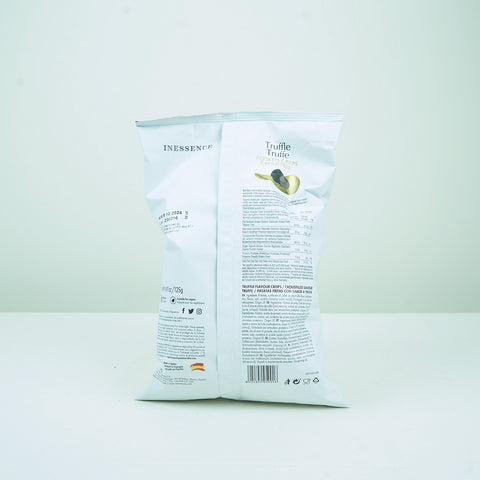 Inessence - Truffle Crisps
Inessence - Truffle Crisps - Immerse yourself in the luxurious taste of truffles. These crisps bring a unique, gourmet twist to your snacking time. The subtle, earthy notes of truffle are captured beautifully in each crisp, delivering a flavour profile that is truly special.
This product includes one pack of Inessence - Truffle Crisps, with an extended shelf life. These gluten-free, high-quality crisps are a perfect blend of premium ingredients and exquisite taste. Elevate your snack time with the rich, complex flavour of truffles.
Once opened, keep sealed and consume within a few days for optimum freshness and to maintain their distinctive truffle flavour!
Ingredients: Potatoes, sunflower oil, olive oil and truffle flavour [maltodextrin, aroma, salt, acidity corrector (citric acid)