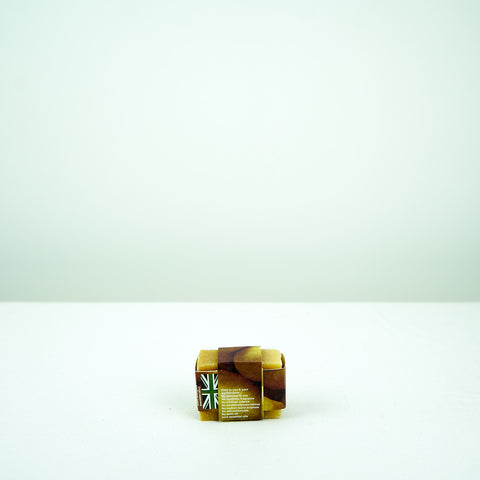 Handmade Norfolk Soaps - Lemon and Lemongrass
Invigorate your senses with Handmade Norfolk Soaps, featuring the zesty Lemon and Lemongrass scent. Expertly crafted locally using natural ingredients, this luxurious soap delivers a refreshing and uplifting cleanse, perfect for an energising bath experience.
The Lemon and Lemongrass soap carries the bright, citrusy fragrance of lemon combined with the earthy undertones of lemongrass, ensuring a rejuvenating cleanse that leaves your skin feeling fresh and revitalised.
Support local artisans and enjoy high-quality, fragrant soaps with Handmade Norfolk Soaps – experience the Norfolk difference today!
This product contains a bar of Lemon and Lemongrass soap, ready to enhance your bathing routine.
Approximate weight: 90g.