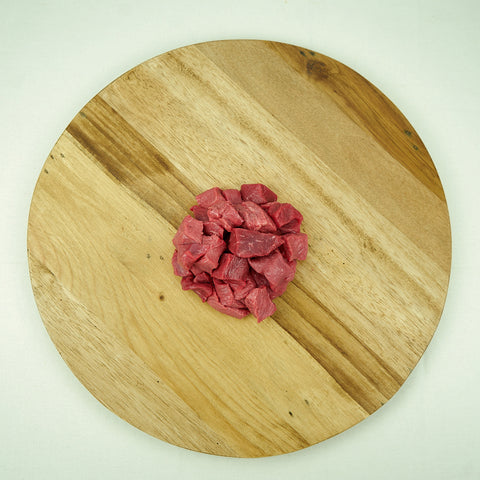 Diced Beef
Experience the culinary possibilities with our farm-fresh Local Diced Beef, expertly hand-cut from premium, sustainably-sourced beef obtained exclusively from nearby farms. Our tender, juicy cubes of meat are ideal for unlocking your creative potential in the kitchen, enhancing a diverse range of dishes.
Embrace the local diced beef and support our community's farmers while savouring top-quality, delectable meat. Revel in the homegrown goodness of our succulent, responsibly-sourced Local Diced Beef and delight your taste buds with the difference today!
This product includes a portion of our exceptional diced beef, flash frozen to maintain optimal quality and preserve flavour.
Approximate weight: 454g