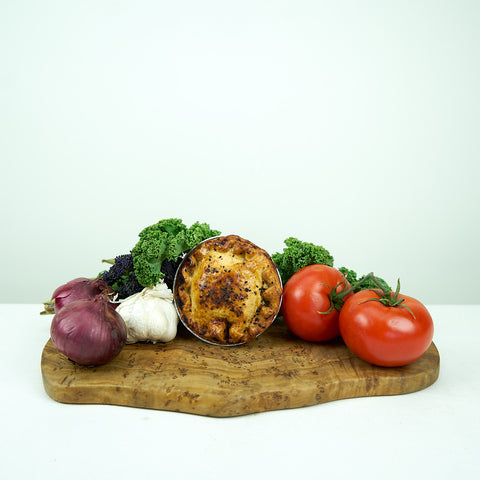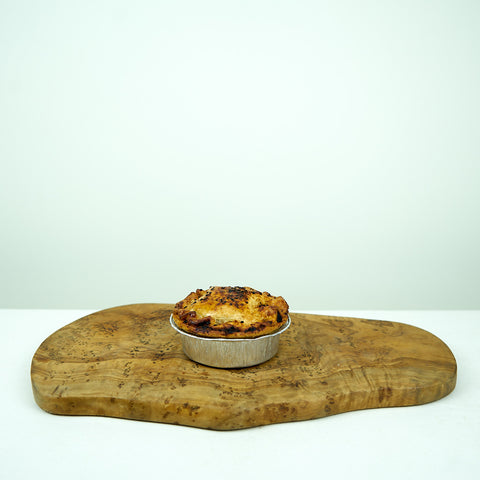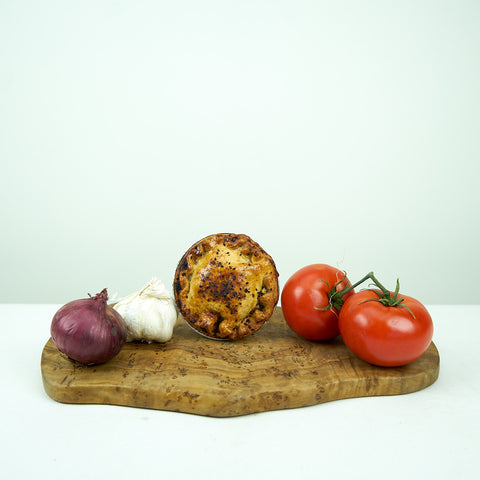 Walsingham Farm Shop - Chicken Tikka Pie
Get ready to embark on a taste adventure with our delicious Chicken Tikka Pie. Featuring tender chicken pieces infused with tantalising tikka spices, our pies offer a perfect blend of savoury and spicy flavours that will transport your taste buds to new heights. Order now and discover the unbeatable quality of our farm-fresh, locally sourced ingredients in our Chicken Tikka Pie.
This product includes one chicken tikka pie and is sold frozen raw or cooked chilled with a minimum of two days shelf life.
A case of 18 raw frozen pies is also available.
To cook simple turn the oven to 200ºC and bake for 35 minutes and 45 if frozen. Make sure product is piping hot throughout before consuming. Once baked, consume within two days.
300g each
All our frozen pies are flash frozen here at Walsingham Farm Shop to preserve the best flavours during transit so any pie you buy will need cooking thoroughly before consumption.
Pastry (WHEAT Flour (with Calcium, Iron, Niacin, Thiamin), Water, Lard (Pork Fat), Salt). Diced Chicken, Marinade (Yoghurt (MILK), Garlic, Ginger, Garam Masala, Turmeric, Cumin, Chilli, Salt) Vegetable Oil, Butter (MILK), Onion, Garlic, Ginger, Garam Masala, Cumin, Turmeric, Coriander, Tomato Puree, Water, Nigella Seeds, Paprika, Chilli Powder, Salt, Cream (BUTTERMILK, Vegetable Oil (fully hydrogenated palm oil, Coconut Oil, Palm), Modified corn starch, Emulsifiers (Sucrose nesters of Fatty Acids, Mono and Diglycerides of Fatty Acids), SOYA Lecithin, BUTTERMILK Powder, Thickeners (Guar Gum, Locust Bean Gum)Brown Sugar, Coriander, Cornflour, Glaze (Maltodextrin, Modified Maize Starch, Dextrose, Colours (E150c, E160b), Emulsifier (E466).