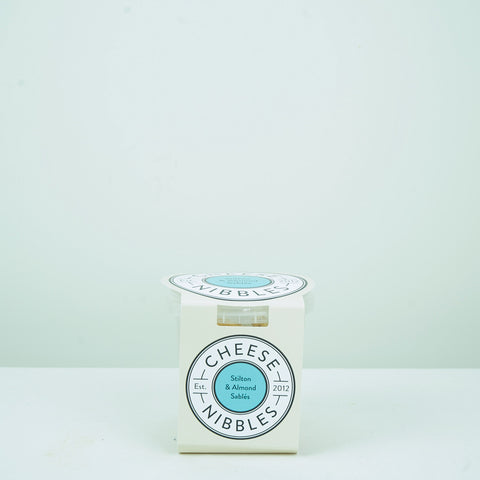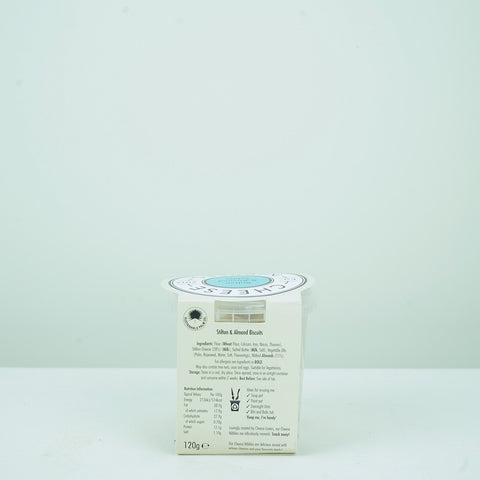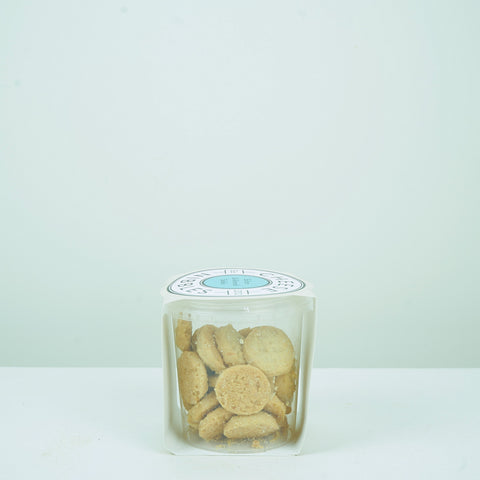 Cheese Nibbles - Stilton and Almond Sablés
Cheese Nibbles - Stilton and Almond Sablés - Elevate your snacking experience with these rich and sophisticated shortbread biscuits. Each sablé is lovingly crafted using real Stilton cheese and adorned with crisp, flavorful almonds.
The piquant taste of Stilton, known as the 'King of Cheeses', blends perfectly with the nutty sweetness of almonds in a delicate shortbread base. This creates a uniquely satisfying taste sensation that is both luxurious and comforting.
Ideal for serving at a gathering or enjoying with a glass of fine wine, these Cheese Nibbles offer a touch of elegance to any occasion. Packaged beautifully, the Stilton and Almond Sablés also make a delightful gift for any discerning food lover.
Please note: Store in a cool, dry place. Once opened, store in an airtight container and consume within 2 weeks.
Best Before: See side of tub.
Ingredients: Flour (Wheat Flour, Calcium, Iron, Nocin, Thiomin), Stilton Cheese (28%) (Milk), Salted Butter (Milk, Salt), Vegetoble Oils (Palm, Rapeseed, Water, Salt, Flavourings), Nibbed Almonds (11%).
For allergens see ingredients in BOLD.
May also contain tree nuts, sore and eggs. Suitable for Vegetarians.