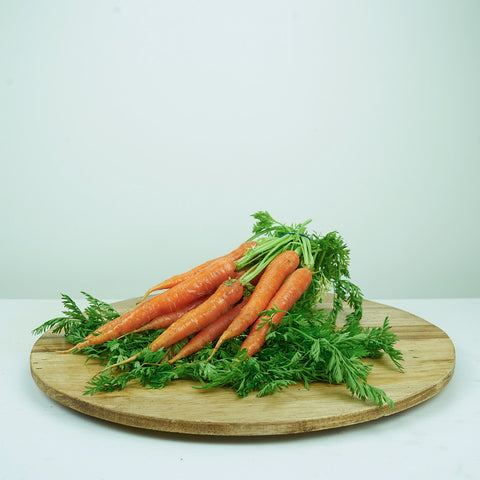 Carrots
Add a splash of colour and crunch to your meals with our fresh Carrots. Known for their distinctive sweet and earthy flavour, carrots are a kitchen essential that fits into a wide array of dishes.
Whether you prefer them raw, steamed, roasted, or juiced, our carrots offer a delightful texture and taste that enlivens salads, soups, stews, and more. Their natural sweetness pairs perfectly with herbs and spices, providing endless culinary possibilities.
Carrots aren't just delicious; they're packed with nutrients, too. Rich in beta-carotene, vitamins A and K, and fibre, they contribute to a nutritious diet and promote overall well-being.
Store your carrots in a cool, dry place, and they'll retain their crispness and flavour. Ready to be enjoyed in so many ways, our fresh Carrots will surely become a staple in your kitchen.
Origin: Spain