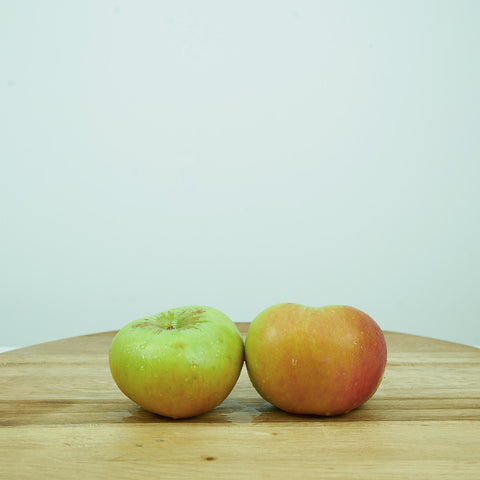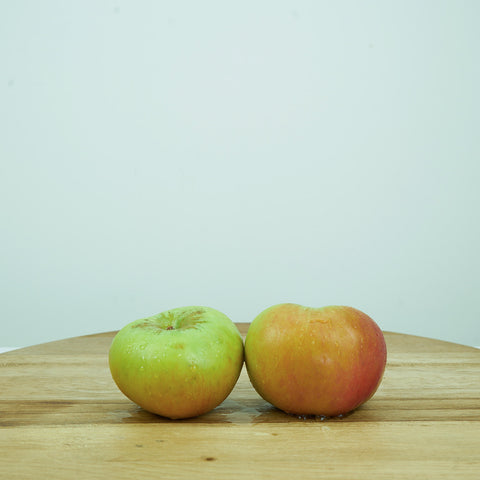 Bramley Apples
Experience the classic charm of our Bramley Apples, renowned for their tart, robust flavour and delightfully fluffy texture when cooked.
A favourite among bakers and chefs alike, Bramley Apples are the quintessential ingredient for mouth-watering pies, crumbles, and sauces. They transform into a soft, tangy filling that pairs wonderfully with sweet accompaniments when cooked.
Besides their culinary appeal, Bramley Apples are a healthy choice, rich in vitamin C and dietary fibre, making them a nourishing addition to your daily diet.
For the best taste, consume your Bramley Apples within a week of purchase. Store them in a cool, dry place, or refrigerate them to maintain optimum freshness and tang.
Origin: UK