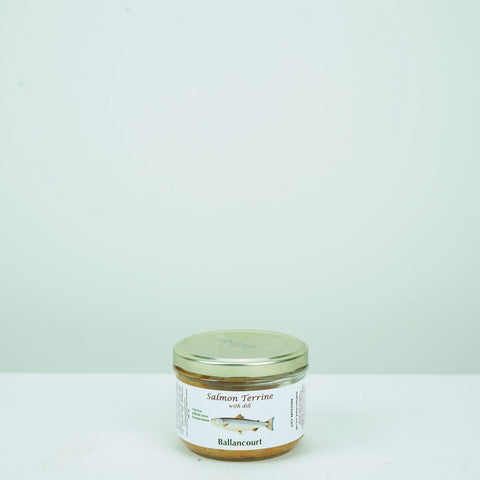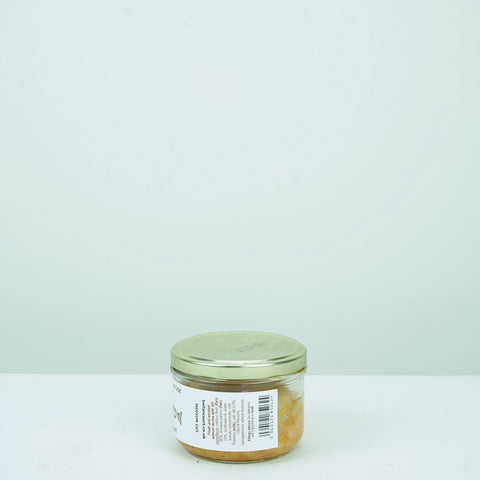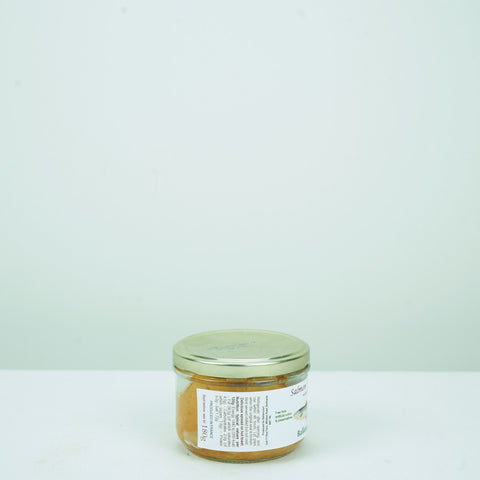 Ballancourt - Salmon Terrine with dill
Elevate your dining experience with Ballancourt's Salmon Terrine with Dill. This elegant terrine combines the rich, delicate flavour of salmon with the distinctive, herby notes of dill, creating a treat that's as delightful as it is memorable.
Handcrafted by the experts at Ballancourt, this terrine highlights the nuanced flavours of the salmon, while the dill adds a fresh and fragrant dimension that perfectly complements the richness of the fish. The result is a harmonious blend of flavours that is both indulgent and satisfying.
Ideal for serving as an appetiser or part of a charcuterie platter, this Salmon Terrine with Dill is ready to eat and can be easily spread over crackers or bread. Alternatively, serve it alongside a crisp salad for a light, gourmet meal.
Please note: To ensure the terrine retains its maximum freshness and flavour, keep it refrigerated and consume within a few days of opening.
Ingredients: salmon flesh (Fish) 35%, smoked salmon (Fish) 15%, sunflower oil, water, tomato concentrate, Milk Proteins (Milk), salt, dill 0.5%, natural flavours, carrageenans, Wheat dextrose.
For allergens see ingredients in BOLD,