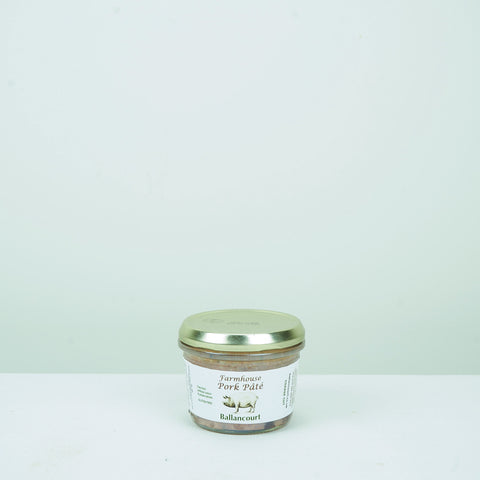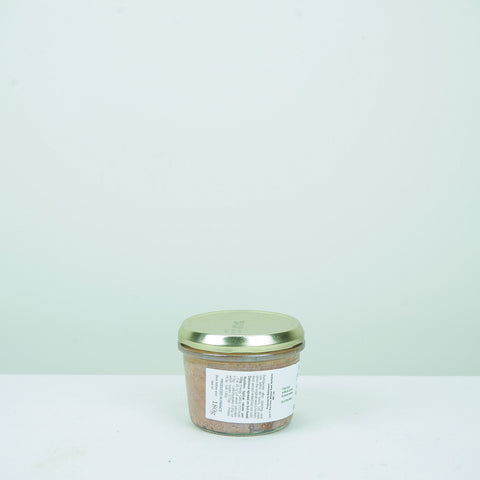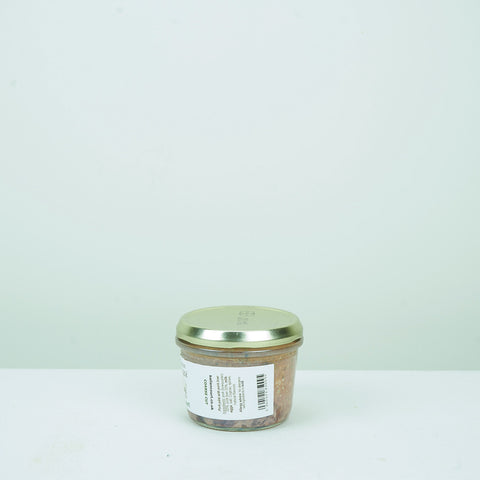 Ballancourt - Farmhouse Pork Pâté
Ballancourt - Farmhouse Pork Pâté - Discover the rustic charm and robust flavours of the countryside with Ballancourt's Farmhouse Pork Pâté. This hearty pâté encapsulates the rich, full-bodied flavour of pork in a spread that's both rustic and refined.
Expertly prepared by Ballancourt's skilled artisans, this pâté brings out the natural, savoury notes of the pork. The result is a meaty, satisfying spread that pairs well with a range of accompaniments.
Enjoy this Farmhouse Pork Pâté as part of a charcuterie board, spread onto crusty bread, or as a topping for canapés. Its versatility and robust flavour make it a valuable addition to any gourmet pantry.
Please note: To ensure the pâté maintains its peak freshness and flavour, keep it refrigerated and consume within a few days of opening.
Ingredients: Pork (forequarter), pork liver, milk, eggs, salt, Cognac, spices, natural flavours.

For allergens see ingredients in BOLD,