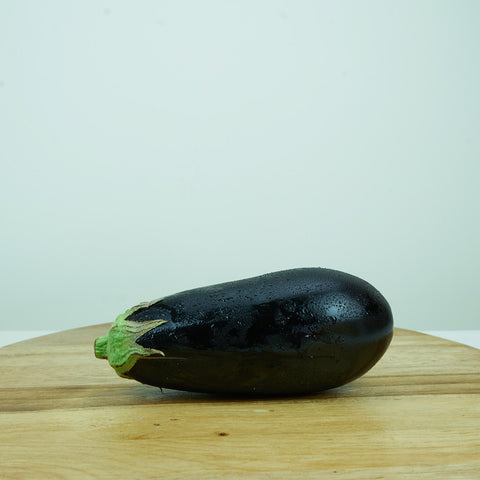 Aubergine
Whether you roast, grill, or bake them, our aubergines offer an exquisite flavour that enhances any dish.
With a slightly spongy texture that soaks up flavours wonderfully, they make a versatile addition to a myriad of recipes from moussaka to ratatouille or as the star in a delicious aubergine parmigiana.
Besides their delightful taste, aubergines are packed with dietary fibre and various vitamins and minerals, adding a healthy touch to your meals.
For the best taste, consume your aubergines within a few days. Store them in a cool, dry place away from direct sunlight.
Origin: Dutch