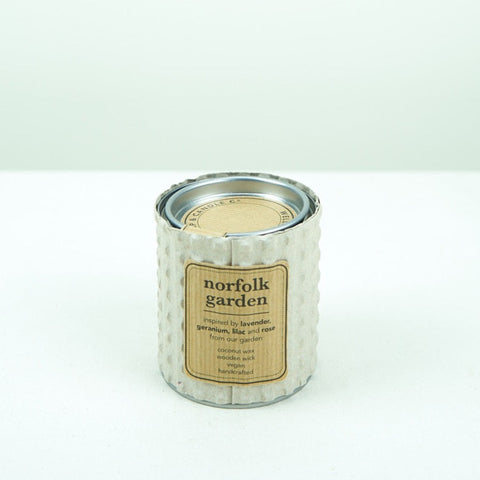 Wells Huts Candles - Norfolk Garden
Immerse your senses in the charming fragrance of Norfolk Garden, brought to you by Wells Hut Candles. These candles, expertly crafted in Norfolk, transport you to the scenic landscapes of Norfolk gardens with their captivating scents.
Each Norfolk Garden candle captures a unique blend of floral and earthy tones, reflecting the diverse and charming flora of Norfolk's stunning landscapes. They are perfect for creating a calming and inviting atmosphere in your home.
By choosing Wells Hut Candles, you are supporting local craftsmanship and businesses.
This product includes one Norfolk Garden candle, poised to fill your surroundings with the essence of the beautiful Norfolk countryside.
Approximate weight: 200g.