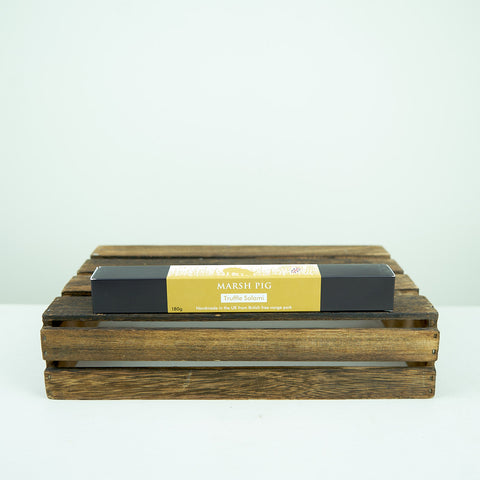 Marsh Pig - Truffle Salami
During its first appearance, the March Pig Truffle Salami was awarded 'Best New Product' at the Royal Norfolk Show.
This salami strikes the perfect balance between the earthy notes of black truffle and a subtle hint of black pepper, culminating in a rich and indulgent flavour. It's a fantastic addition to any charcuterie platter or can be mixed into pasta for an extra special meal.
Ingredients: Free range pork 96.2%, salt, black pepper, dextrose, truffle oil, preservative (sodium nitrite)