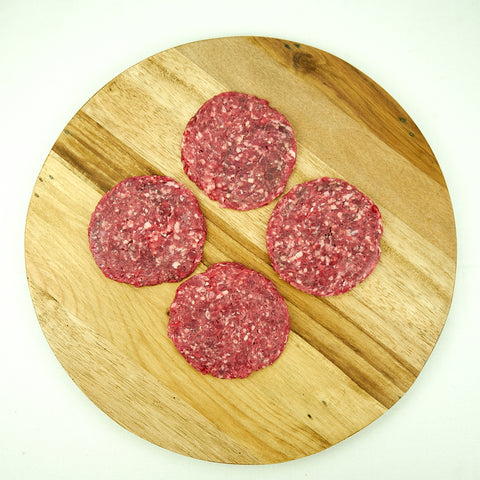 Walsingham Beef Burgers
Savour the ultimate farm-fresh Local Beef Burgers, crafted from premium, sustainably-sourced beef sourced exclusively from nearby farms. Our mouthwatering patties boast a tantalising mix of herbs and spices that guarantee an unforgettable, flavour-packed dining experience.
By choosing our local beef burgers, you support local farmers and enjoy top-quality ingredients. Don't miss out on the homegrown goodness of our delicious, juicy, and responsibly-produced Local Beef Burgers – taste the difference today!
This product contains four of our delicious beef burgers, that have been flash frozen to retain the best quality and preserve flavour.
Approximate weight: 113g