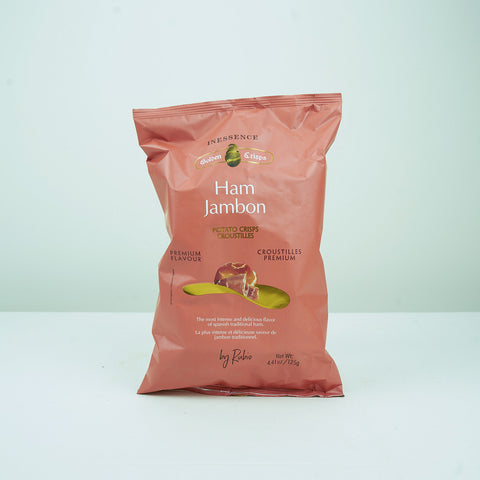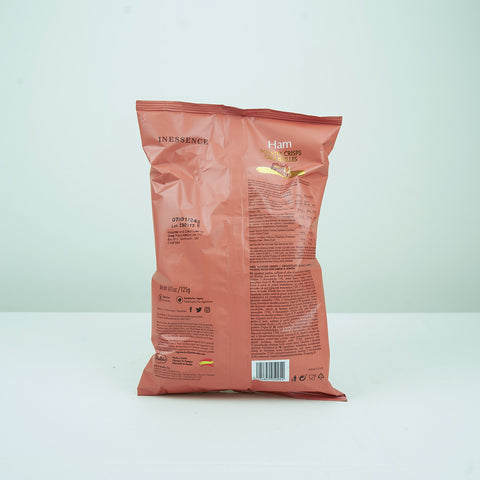 Inessence - Iberian Ham Crisps
Inessence - Iberian Ham Crisps - Immerse yourself in the distinctive flavour of Iberian ham with our gourmet crisps. Expertly crafted by Inessence, these crisps carry the delicious and unique taste of Iberian ham, offering an indulgent twist to your snacking experience.
This product includes one pack of Iberian Ham Crisps, with a robust shelf life so you can savour your snack time at your pace. These crisps are perfect for an intriguing addition to your snack selection, appealing to the discerning palate of food connoisseurs.
Whether you're entertaining guests, enjoying a quiet evening in, or looking for a snack with a difference, our Iberian Ham Crisps are bound to impress. Once opened, ensure you seal the pack tightly and consume within a few days to maintain the best quality and flavour!
Ingredients: Potatoes, Sunflower Oil, Olive Oil and Ham Flavour [Maltodextrin, Salt, Flavouring, Yeast Extract, Flavour Enhancer (Monosodium Glutamate 7.92%, 5 ́-Ribonucleotides Disodium 0.4%), Smoke Aroma].
Suitable for Vegans, Vegetarians and those with a Gluten Free diet.