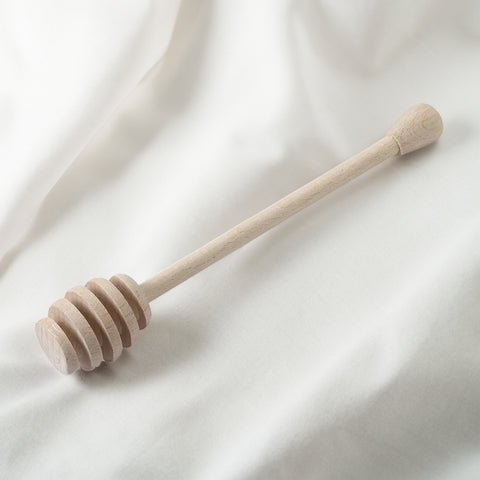 Eddingtons Wooden Honey Dipper
The Eddingtons Wooden Honey Dipper is the ideal tool for drizzling honey over your favourite foods. Its wooden design is not only durable but also food-safe, ensuring that your honey remains pure.
With its long handle and slatted grooves, this honey dipper allows you to easily collect and distribute honey without the mess. Whether you're adding honey to your tea, or yoghurt, or drizzling it over a delicious dessert, this dipper makes the process effortless.